Pet Tags Online will provide you with the best prices, highest quality, fast delivery, and the easiest way to order pet identification tags for dog and cat id on the Internet.



Engraved Pet Dog Tags for Dog and Cat
from
$4.95

Pet Tags Online offers heavy duty metal pet dog tags that are anodized on all surfaces (including the edges and attachment hole), for longer life. Our dog tags for dog and cat are 20% thicker and much stronger than those cheap imports, and every dog identification tag is shipped with an industrial grade split ring.


Quantity Discount: Get $1.00 off each dog tag pet tag .... if you order two or more identical copies!

ID pet tags complete with the following lightweight high quality components :
(1) anodized aluminum pet dog tag in your choice of 5 COLORS.
FREE engraved pet name (Free 2nd side printing).

(1) Galvanized Dogs Tag Split-Ring (used to attach to pet collar or leash).
View Available Dog Tag for Pets C O L O R S


Free Shipping on Total Order Over $50.00 (United States only)

Special Edition - Gold Plated Dog Tags for Dog and Cat ID


The dog tags pet id made for the most discriminating of pets (and owners), this gold pet identification tag is personalized with your pet's name.

The ultimate pampered dog and cat identification accessory!

Gold Dog I D Tags ......... $12.95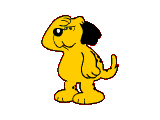 Don't lose your best dog and cat friends!
The statistics on lost dogs and cats are astounding:
There are approximately 60 million dogs and 65 million cats in the U.S.

More than 8-10,000,000 of these animals enter U.S. pet shelters every year.

Out of every 100 dogs in shelters only 17 are ever reunited with their owners. -Detroit Free Press 2/17/2012
Just think of the peace of mind knowing that your lost dog and cat's identification is always available on your pet tags id. Most dog and cats are lost in the neighborhood so your dog or cat identification tags can easily be used to reunite you with your pets. Remember, pet microchips only work if you have a pet microchip reader available. For added protection, and to prevent rattling, you can silicone glue your city or local government pet tags back to back with your new dog tags pet id. These tags for dogs make a great pet gift, are made to last forever, and will probably be the only dog tags for pets you will ever need.

Identification dog tags make an excellent FUNDRAISER for Rescue groups, Breed groups, and Humane Societies. We offer many styles and colors of engraved, stamped, and embossed custom dogs tags identification to meet all your needs.



Related Pet ID Tags Products - Click to Begin Shopping
(1) stainless steel or brass dogtag.
(1) Galvanized "S"-Hook.
(1) rubber pet tags dog silencer in your choice of COLORS.

(2) stainless steel military dog tags
(1) 24" stainless steel beaded dog tag neck chain
(1) 4" stainless steel beaded short chain
(2) rubber dog tag silencers
(1) colored aluminum dog tag with customized text and logo
(1) 24" stainless steel dogtag chain
(1) rubber dog tag silencer

(2) stainless dog tags with FREE stamping
(1) 24" stainless steel dog tag chain
(1) 4" stainless steel short chain
(2) rubber dog tag silencers

(1) Stainless steel embossed dog tag
(1) Your choice of connecting hardware



Orders are generally filled within 2 business days of receipt of payment and returned to you by U.S. MAIL.


| | |
| --- | --- |
| | If you have any questions or suggestions, please feel free to contact us. |